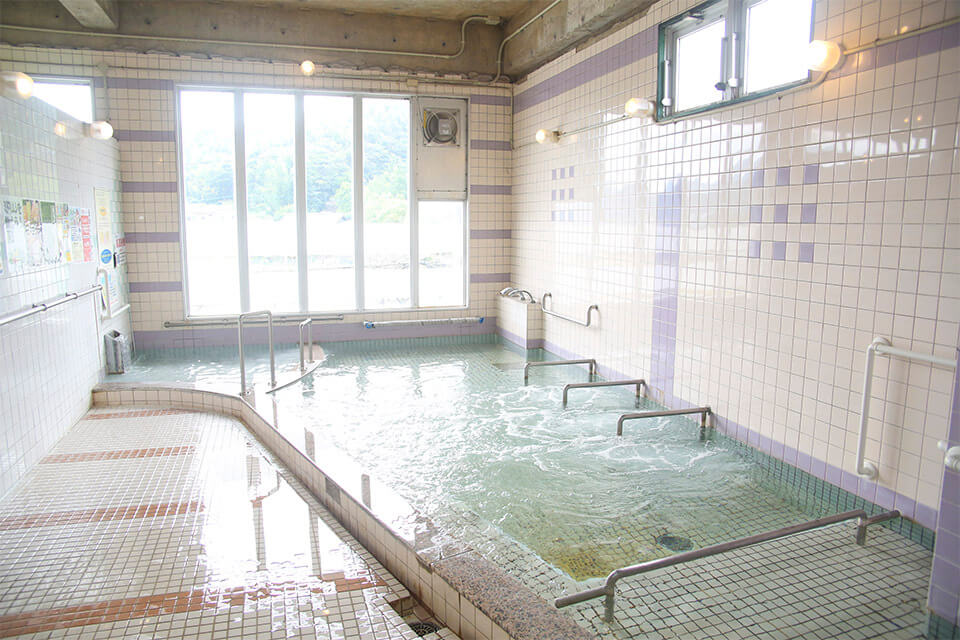 The nature hot spring makes you relax.
All the faucets, bathtubs and showers use 100% hot spring water.
Here is equipped with a mist sauna.
It is a soft hot spring that you can soak, and you can drink the source water.
Customer testimonials
"Warm well!"
"Feel refreshed!"
"There is not lassitude after a bath!"
"An injury heals rapidly!"
"Stiff shoulders, lower-back pain became light!"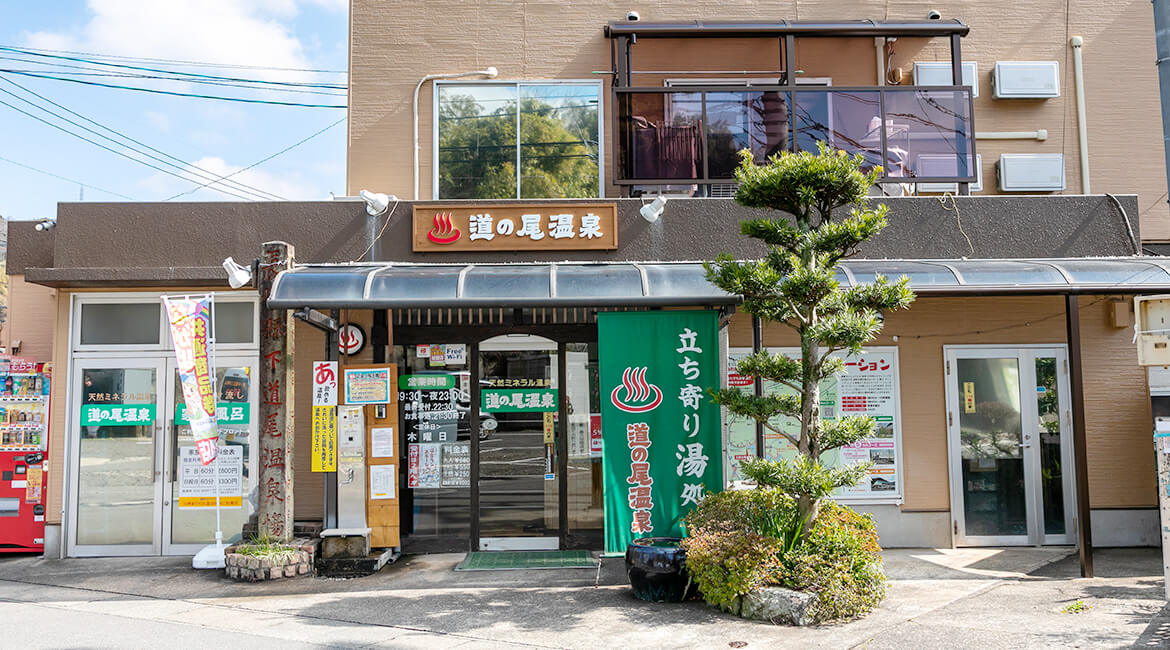 Introduce Michinoo Onsen
Soft hot spring
Please relax in Michinoo Onsen.
Charges
Adult 680 yen
From three years old Primary schoolchild 250 yen
(※Children under two are admitted free of charge.)
Business hours
Opens 9:30 – 23:00
(last entry : 22:30)
Closed : Thursday (Except for National Holidays is on Thursday)
"How to take Onsen"
Use procedure and bath manner of Michinoo Onsen.
Use procedure of the public bath
Some people complain about a manner and the etiquette because of increasing the people who are not used to a public bath by changing lifestyles. manner and the etiquette are different from the entertainment type bath facilities such as the super public bath, health land. Please refer to it. Therefore, we summarized the usage of Michinoo Onsen.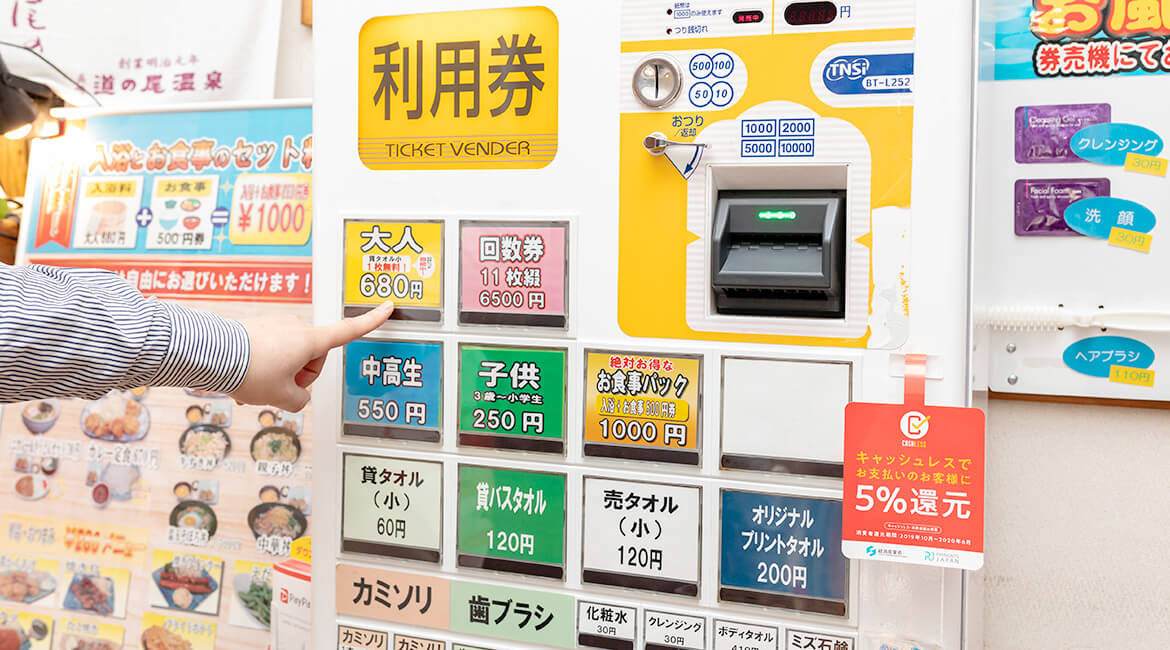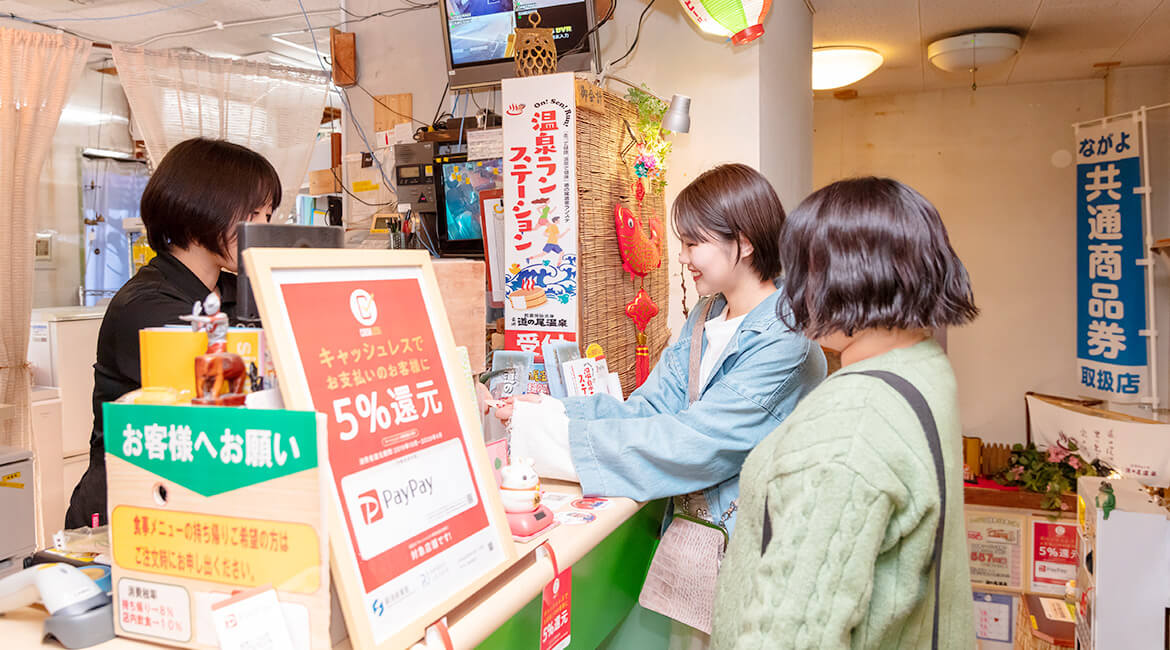 Put shoes in a shoe cupboard, and keep the key by oneself until you return.
Please pay first at the front. You can buy a towel and a mustache sled here if you want.
Products that you can buy at the front desk
Towel 110 yen
Towel for rent 60 yen
Bath towel for rent 120 yen
Mustache sled 60 yen
Toothbrush 60 yen
Lotion, cleansing cream, milky lotion (For each 30 yen)
Body towel 410 yen
Hair rubber 30 yen

It is equipped with a conditioner in shampoo, body soap, and the soap in the bathroom. When it does not match physical constitution, it is OK you bring your own.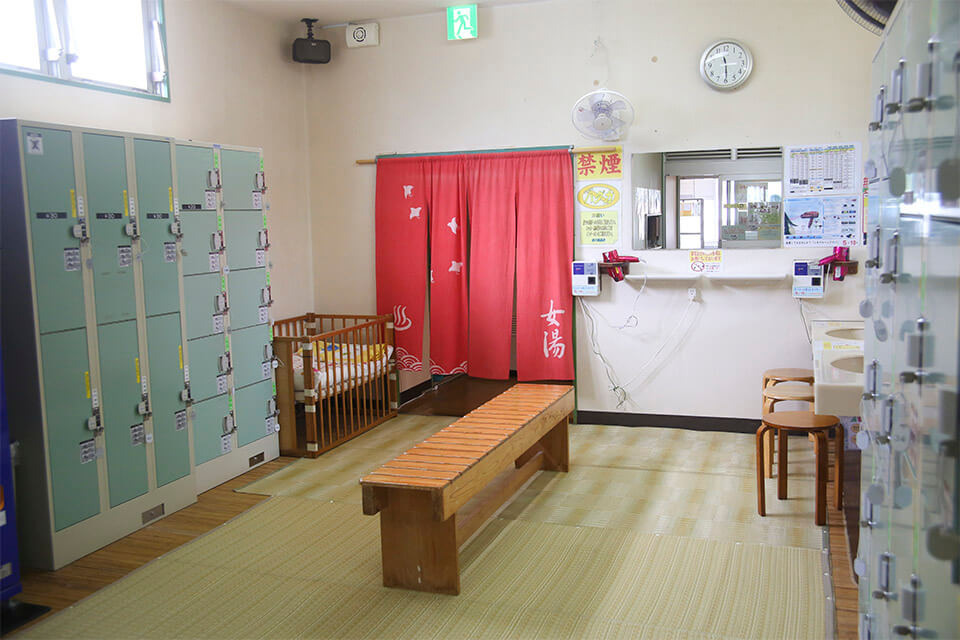 In the dressing room, please use the locker. Carry the locker key with elastic with you all the time for instance hanging it on the wrist. This is because it prevents accidents such as theft or the loss. There are two keys in so far.
Put the key of shoebox in a locker. Attach the key to the wrist when you take a bath.
Bathing manner
POINT1
Please remove dirt of the body with a shower and a washbowl by all means before entering bathtub. Let's wash the body with soap well. You should shower to get rid of sweat before going out of the sauna, and entering the bathtub.
POINT2
Please have own hair tied, not to soak it in a bathtub
In addition, do not stretch in the bathtub because it is dangerous.
POINT3
Please do not put towel in a bathtub.
POINT4
Do not wash underwear and the socks in bathroom because it becomes an annoyance to other people.
POINT5
Turn off shower and the water, when you do not use it. When you use shower and pour water over yourself, you should consider surrounding people.
POINT6
Everyone uses the pail and the chair. After having used it, wash it and return it to original place.
POINT7
Do not enter the dressing room with wet body. You can go to the dressing room after wiping your body lightly.
POINT8
Do not brush the teeth in bathtub, and do not do hair color in a bathroom and a dressing room.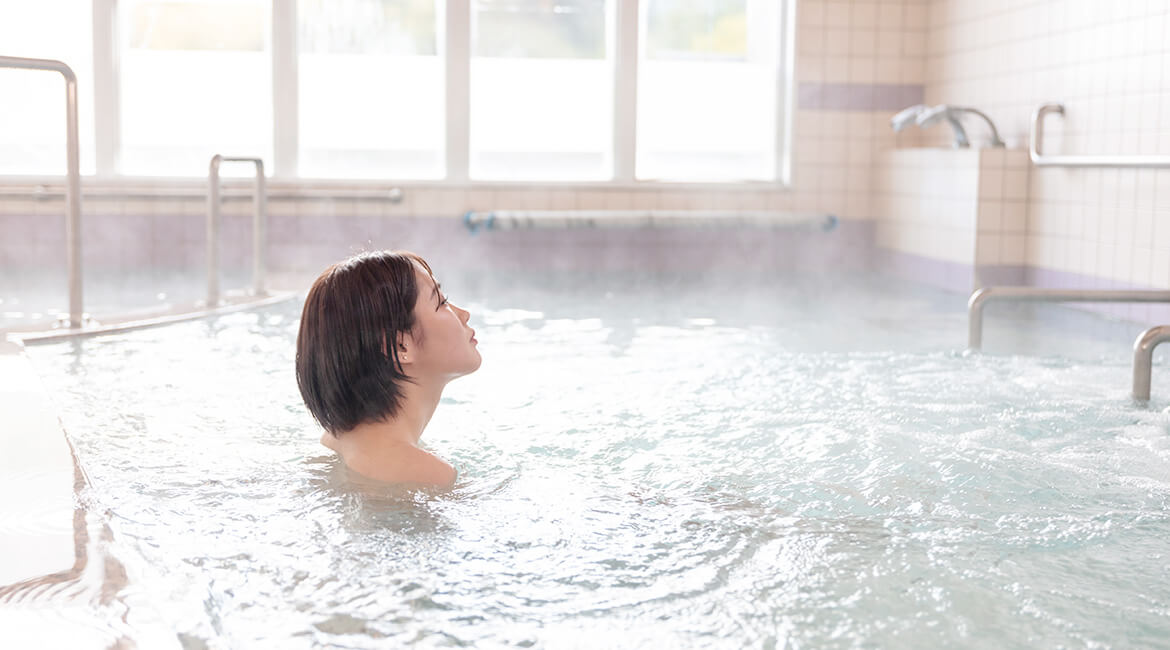 The public bath is a public place. It may become the manner violation at the public bathhouse to be a domestic bath. Please cooperate not giving other people discomfort to take a bath comfortably together. We think that the manner and the etiquette were completed for taking a bath comfortably without being forced by others. You don't need to take it seriously. If you have a question, you can feel free to ask staff and front desk. In addition, you can learn by seeing surrounding people, and you can ask a visitor nearby. We think it is good point of hot spring bathhouse to get communication beyond such a generation.
Hot spring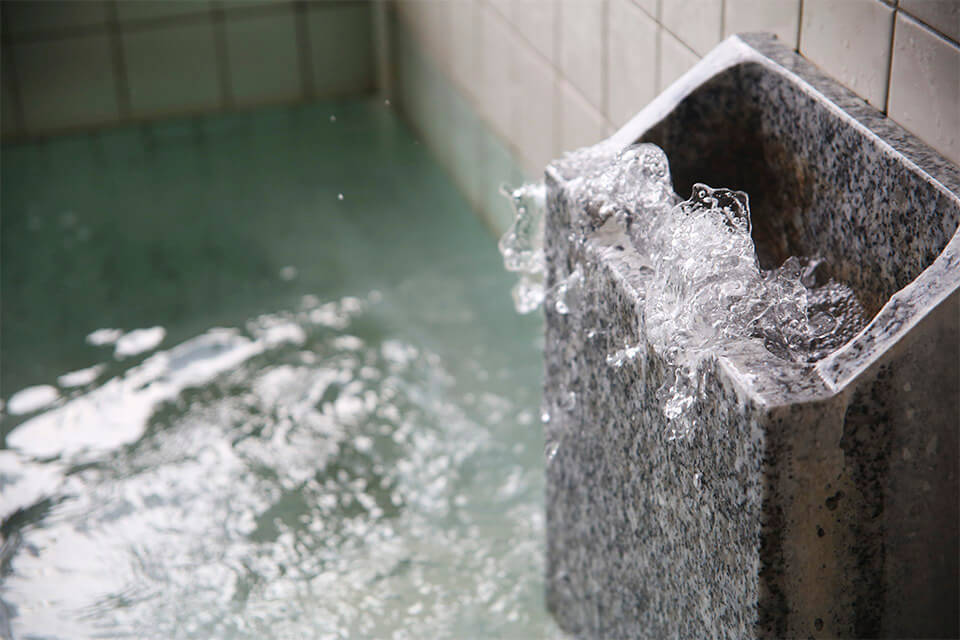 The place that is in Michinoo Onsen had named "Yukawa" in old days. There is beautiful riverside that rich in green and water. There are many streams all around, and firefly and butterfly danced near the streams.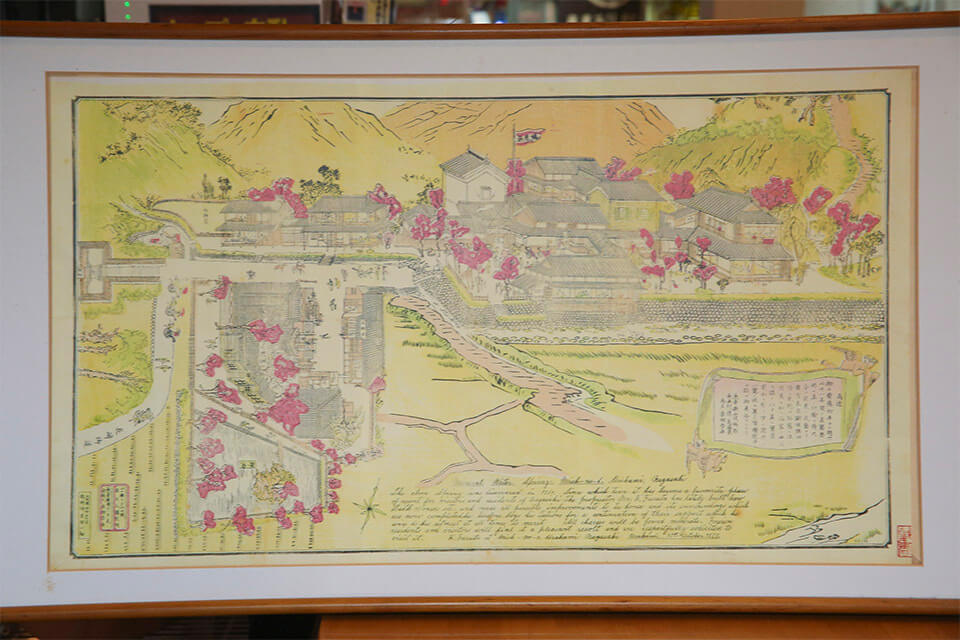 In 1868, Kichihei Furuta who is young man living this place paid attention that the steam went up from the river in the winter morning. He sold own fields, and started to dig the hot spring. And he challenged to make bedrock with using bamboo and arrowhead with human power. Finally he discovered the hot spring which is 27 degrees centigrade. This is the first time that named this Micninoo Onsen.
The mild and clear hot water have excellent reputations. It can cure a cut, a burn, heat rash without trace, and can come to move a hand and legs which hardened.
In the quality of the water analysis of the early Showa era, the hot spring of Michinoo has been got close as "Michinoo Radium Onsen" for a long time because a very small amount of radium was contained.
In the modern hot spring analysis that approximately 150 years have passed from discovery, it includes the minerals such as hydrogen carbonate ions in a good balance. It is slightly alkaline and is good for skin. It has maintained special quality until you got out of the bath.
The source water got drink permission of Nagasaki. It is big characteristic that you can drink water of hot spring, it is difference from other hot springs.
Warming
We warm it to keep it temperature suitable for bathing.
Add water
We use 100% sources water and do not add water
Circulation
Water circulates for hot spring resource conservation and hygiene management. Every time you pour water over your body, the fresh source enters in bathtub.
Sterilization
When we clean the bathtub, it replaces hot water every day. We use the minimum chlorine agent for sterilization of Escherichia coli.
Bath salts
We do not use it
Spring quality
Slightly alkaline simple hot spring
An Effect
Of neuralgia, a muscular pain, arthralgia, stiff and painful shoulder, the exercise paralysis, the joint become stiff, and dampen a bruise; poor circulation, relieving fatigue, a healthy increase, chronic digestive organ disease, convalescent convalescence
Jacuzzi
Small air bubbles wrap up a body softly and enhance a warm bath effect.
Mist sauna
It jets warm water of fog and satisfies the room with steam. We jet the mist of warm water, it fills the room with steam. Even though temperature is low, there are fewer burdens to body than a general far infrared rays sauna, and it sweats well.
Source cold bath
We pour the source water which was drawn into bathtub without adding any hand. The source water of 26 degrees can just feel the quality of the water of nature without being too cold.
Amenity
In a bathhouse, it is completely equipped with solid soap, a conditioner in shampoo, and body soap.
Guidance of the family bath
Relax time with family, couples, and friends. It is the private space. It is recommended towards a family and an advanced age family accompanying small child because it is the barrier-free with the handrail.
By comfortable jet bus, let's heal everyday fatigue.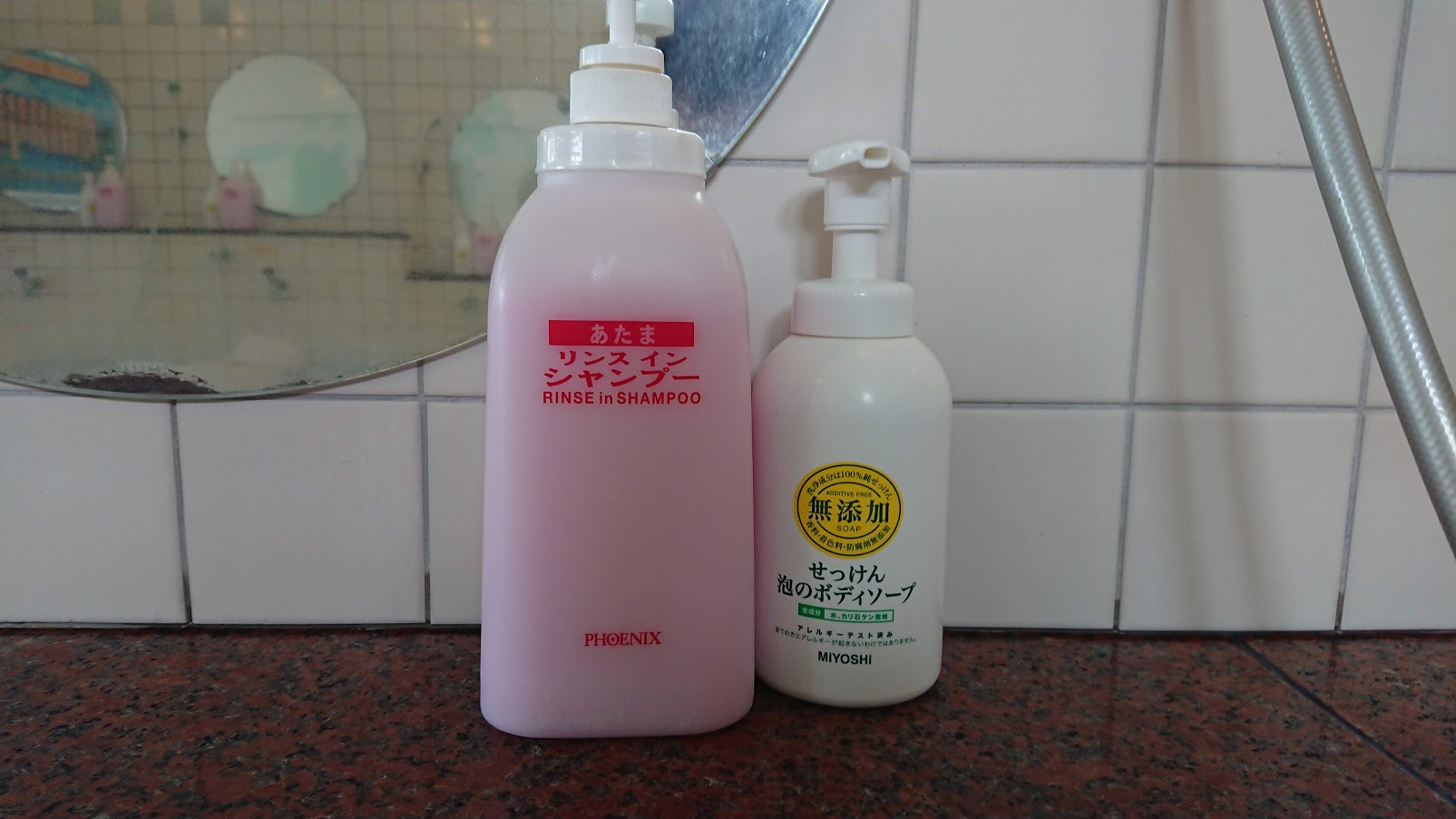 "Amenity"
Shampoo
Soap
【Family Bath】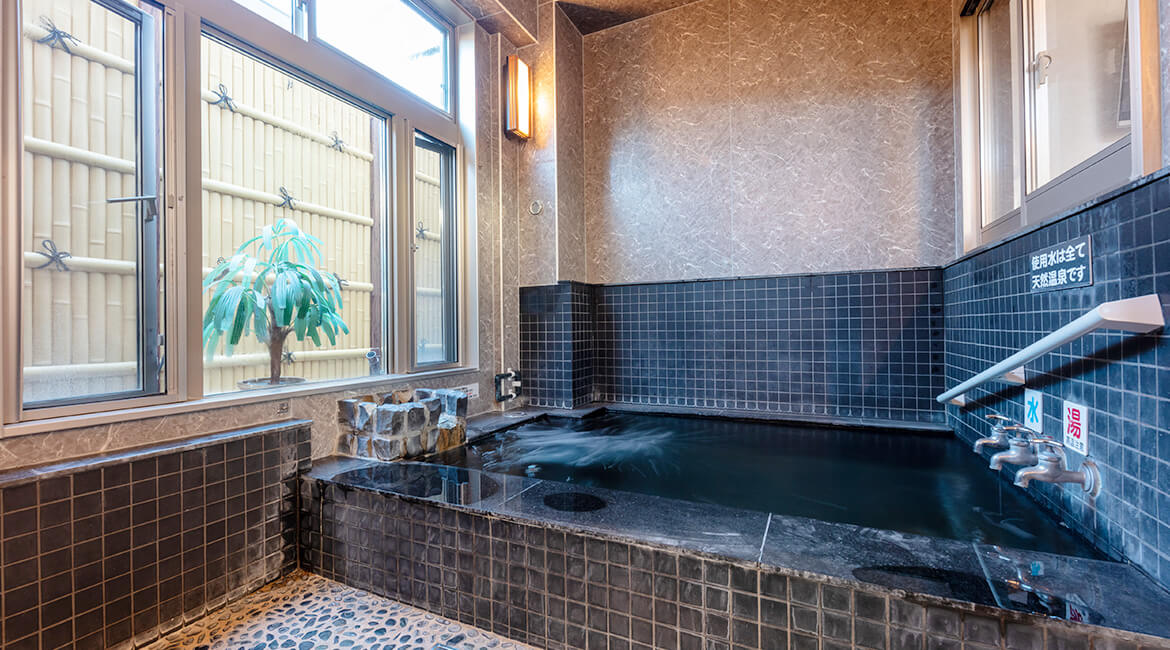 "Regular plan"
Weekdays 2,800 yen (60 minutes)※up to 4 people. (Two orders minimum.)
Holidays 3,300 yen (60 minutes)※up to 4 people. (Two orders minimum.)
For every 30 minutes of extra time taken, a fee of 800 yen will be charged.
Bath charges are necessary separately.
"Daytime recommended plan"
(Admission applies from 9:30 to 16:00)
Weekdays 2,500 yen (90 minutes)
Holidays 3,000 yen (90 minutes)
(Including bath charges for a family of four)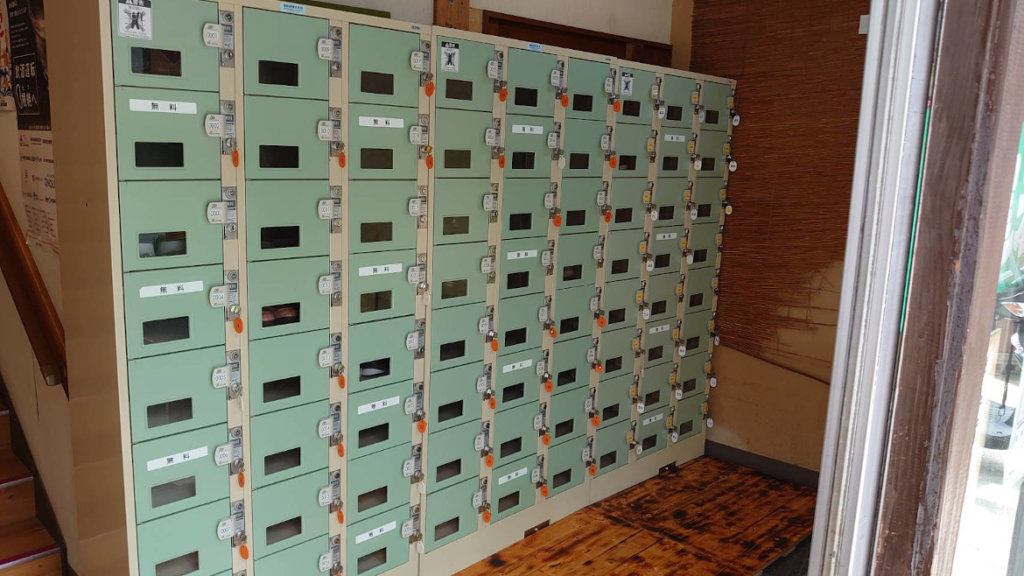 Shoebox
Put the footwear here, and keep the key for yourself. A coin became needless from November, 2016."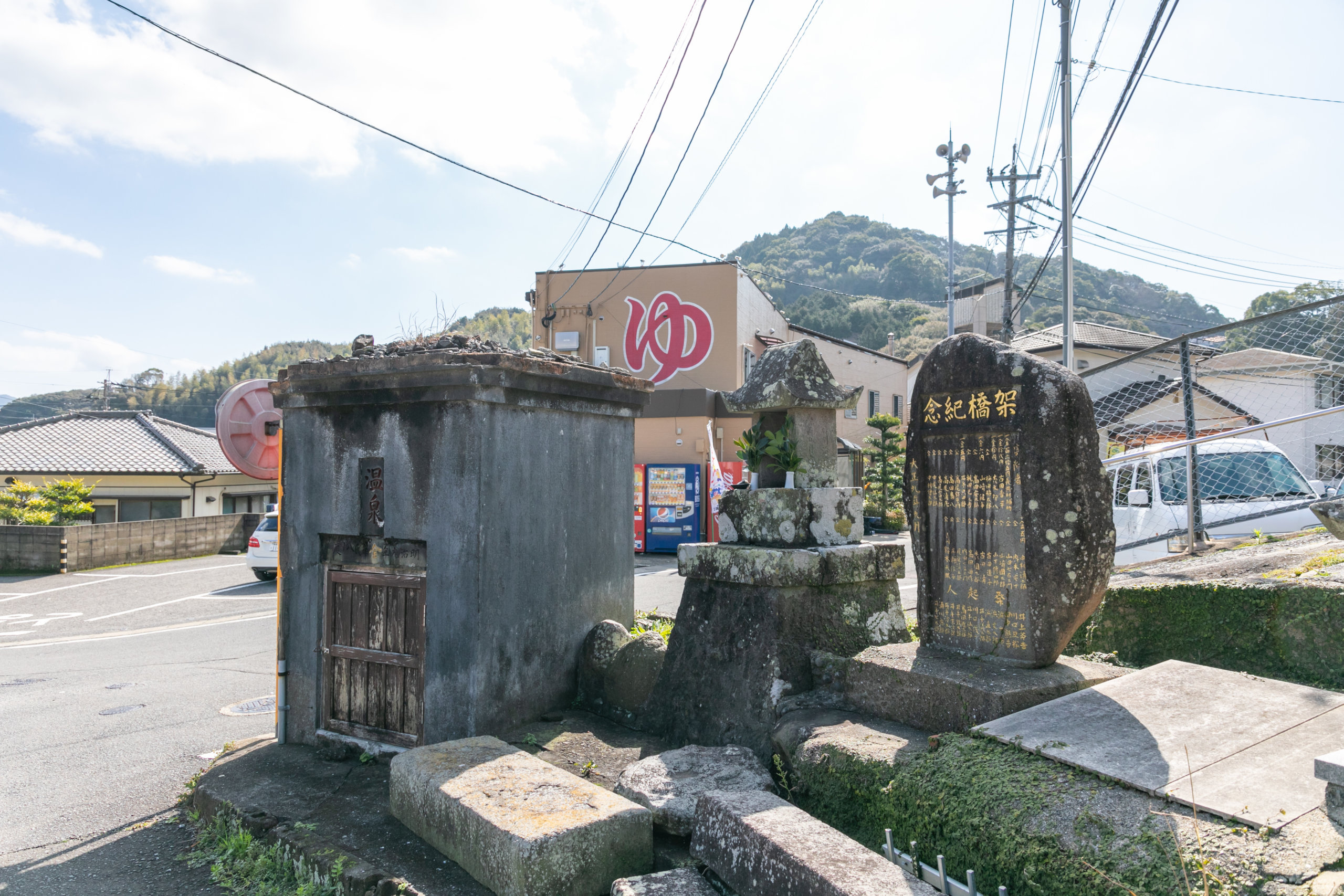 "Meiji well and god of water:
A hot spring water well was discovered by digging with human power in 1868. It was enshrined on the next to God of water. It used to be a public washhouse before a hot spring is discovered because the water of the river is hot."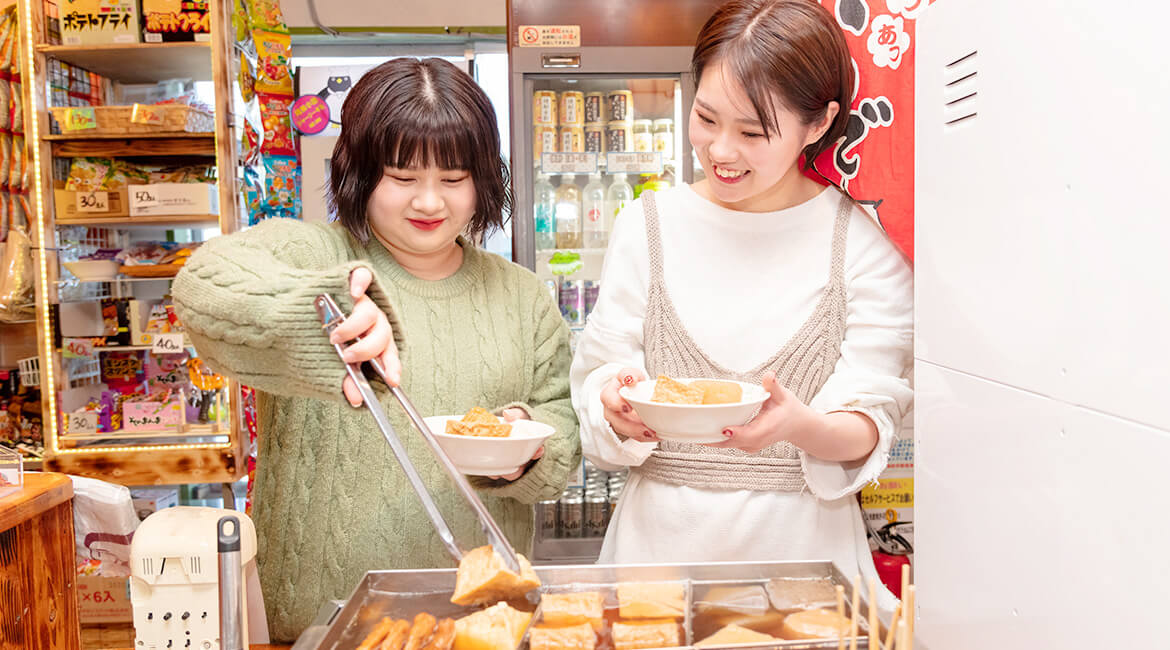 "Stand"
We have ice cream, snacks, liquor and juice.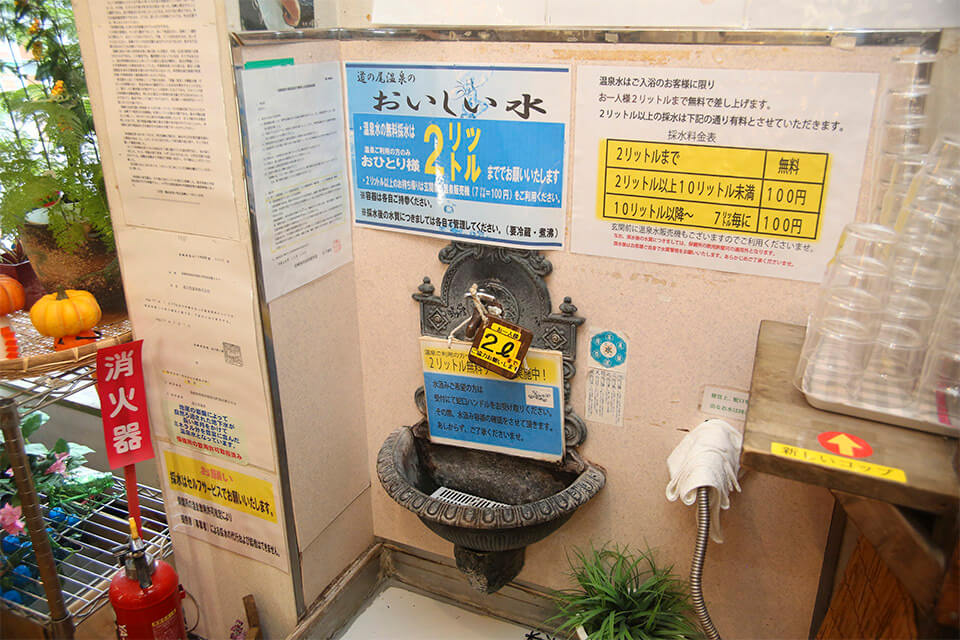 "Hot spring water corner"
It is the big characteristic of Michinoo Onsenthe that people can drink as it is. The hot spring user can get it 2 liters for free. (please bring the container respectively)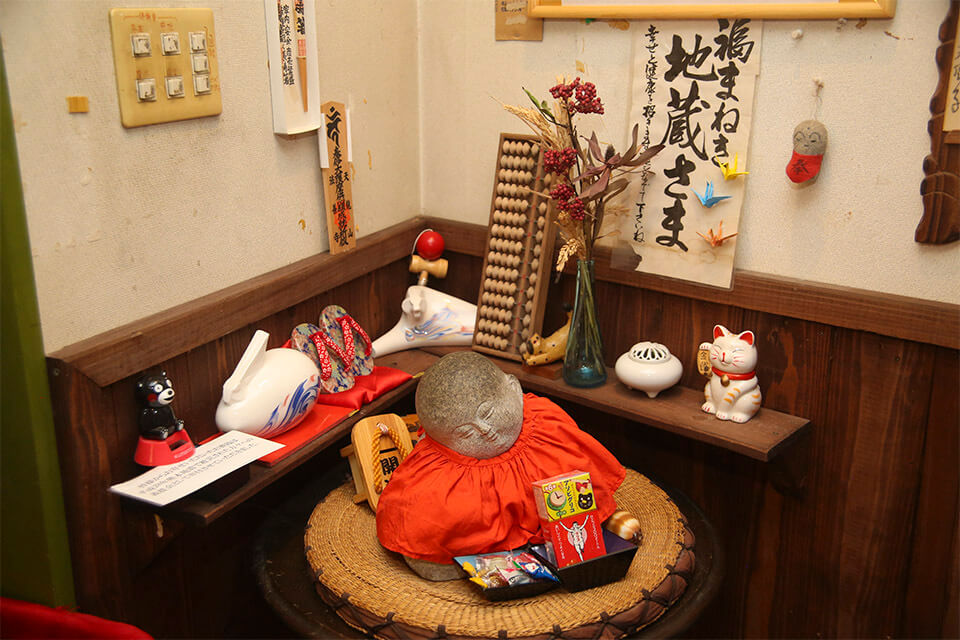 "Jizo"
Jizo with kindly face is in Michinoo Onsen since some time. It always smiles because of being stroked by all visitors. Stroking its head brings sometimes a good luck for you.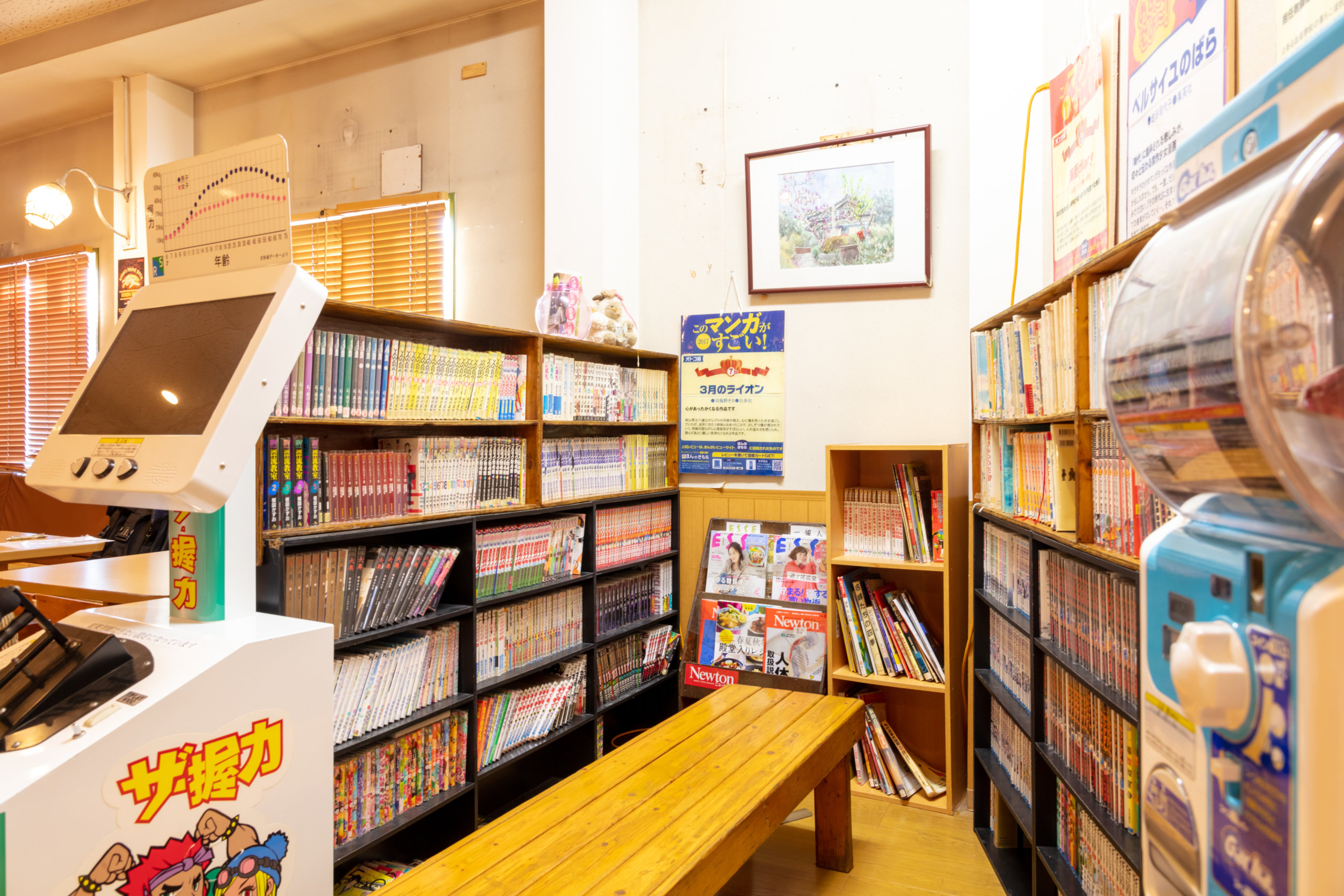 "Comics, magazine corner"
You can feel free to read about 800 comics which is old and new. We put Sankei, Mainichi, and Nikkei newspaper every day. We put weekly magazine "Sunday", too. In addition, there are various books. The secretly popular magazine is "Newton."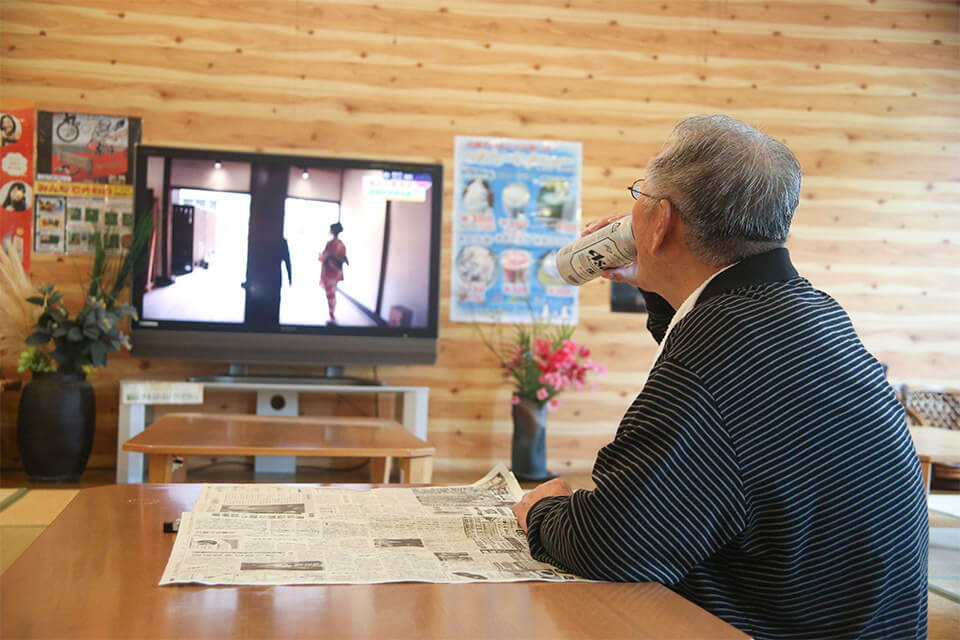 "Eating and drinking space"
You can order and have a meal. We have free Wi-Fi.
※No food and drink from outside allowed.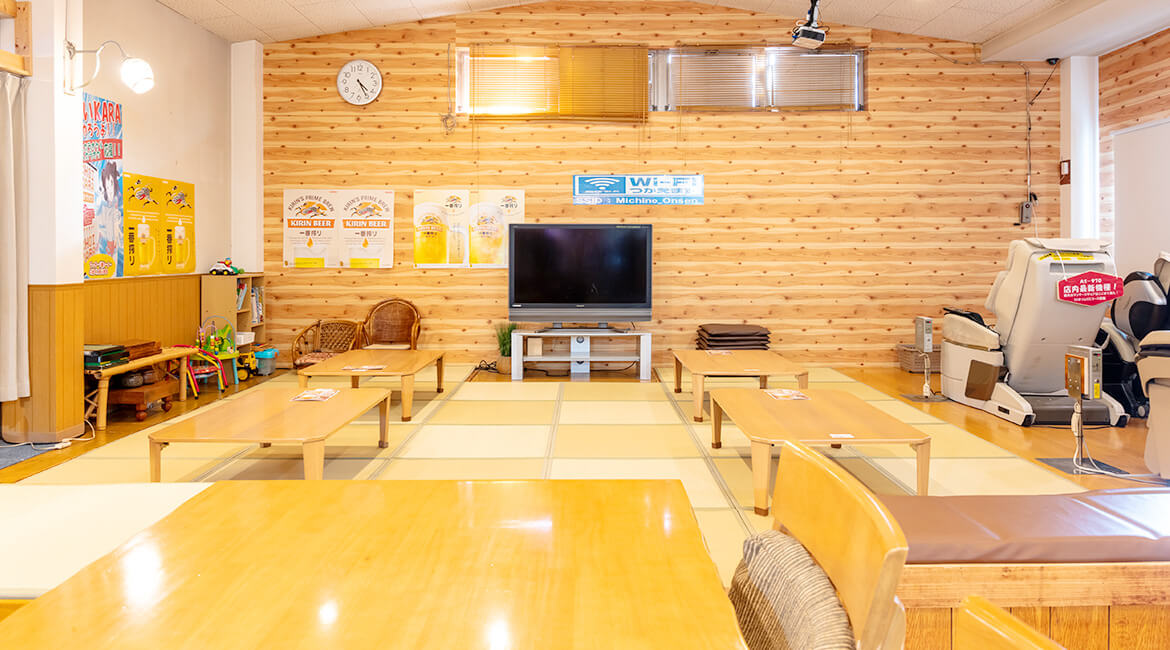 "Tatami mat space"
Let's take a nap here after a bath. Please relax as far as the time permits it. It allows you to be lazy.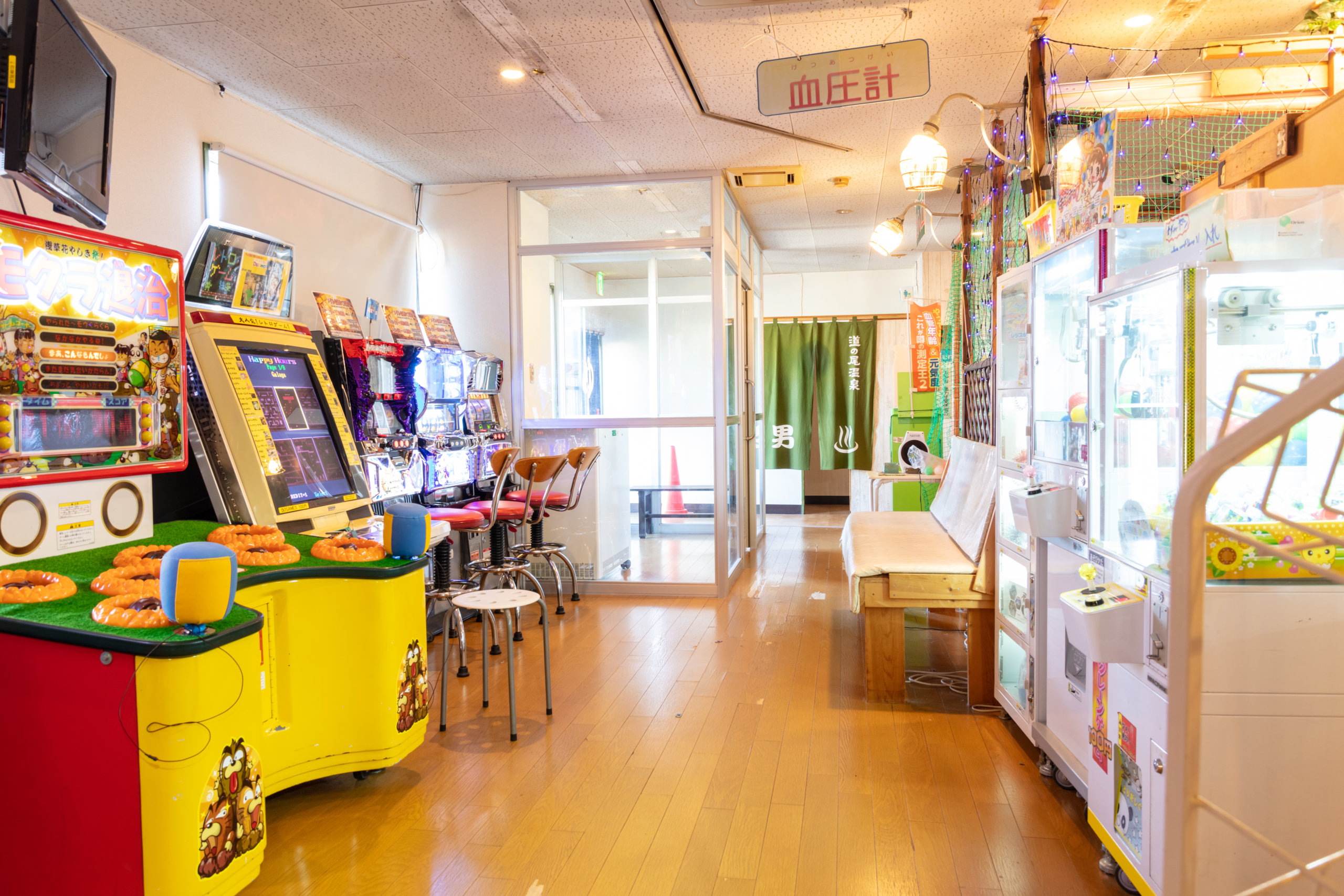 "Nostalgic game corner"
There are 48 kinds of good old games you had played in old day. There is the crane game, and slot game, too.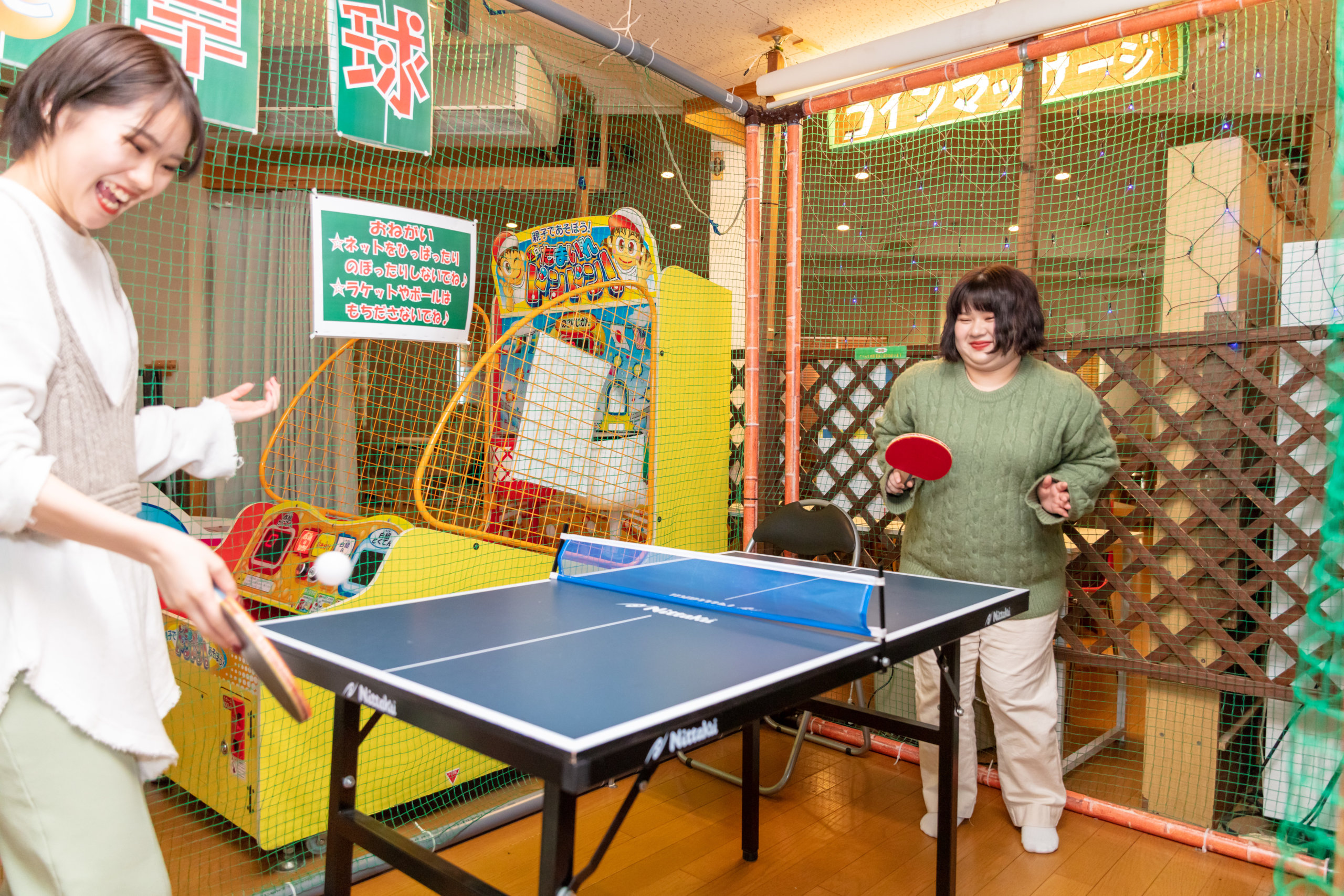 That you can't take off when saying a hot spring, "table tennis".
You can also use the mini table tennis stand which can rise between the family and the friends.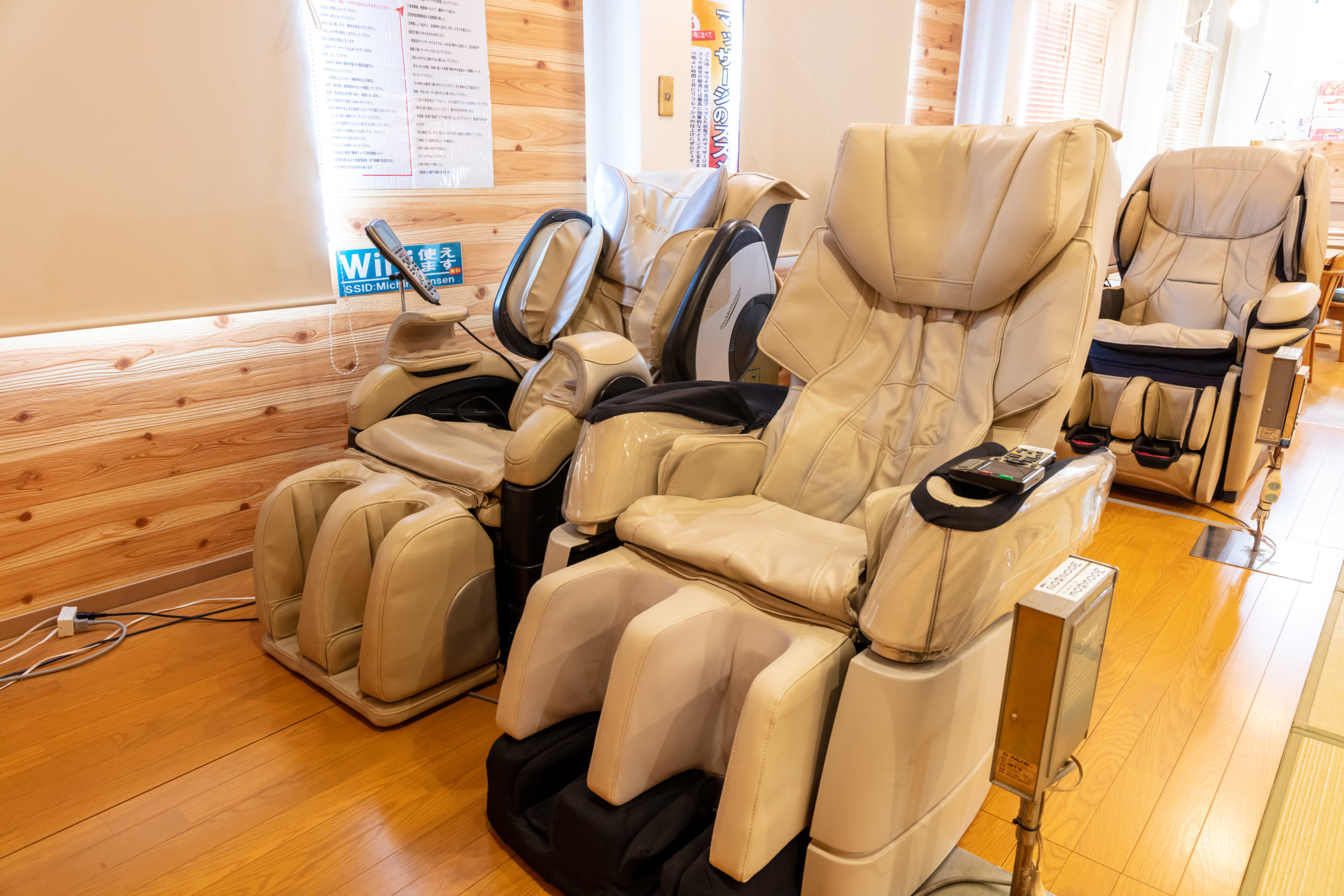 "Coin massage, sphygmomanometer"
Please heal the body which was tired by the modern massager which evolved in high efficiency."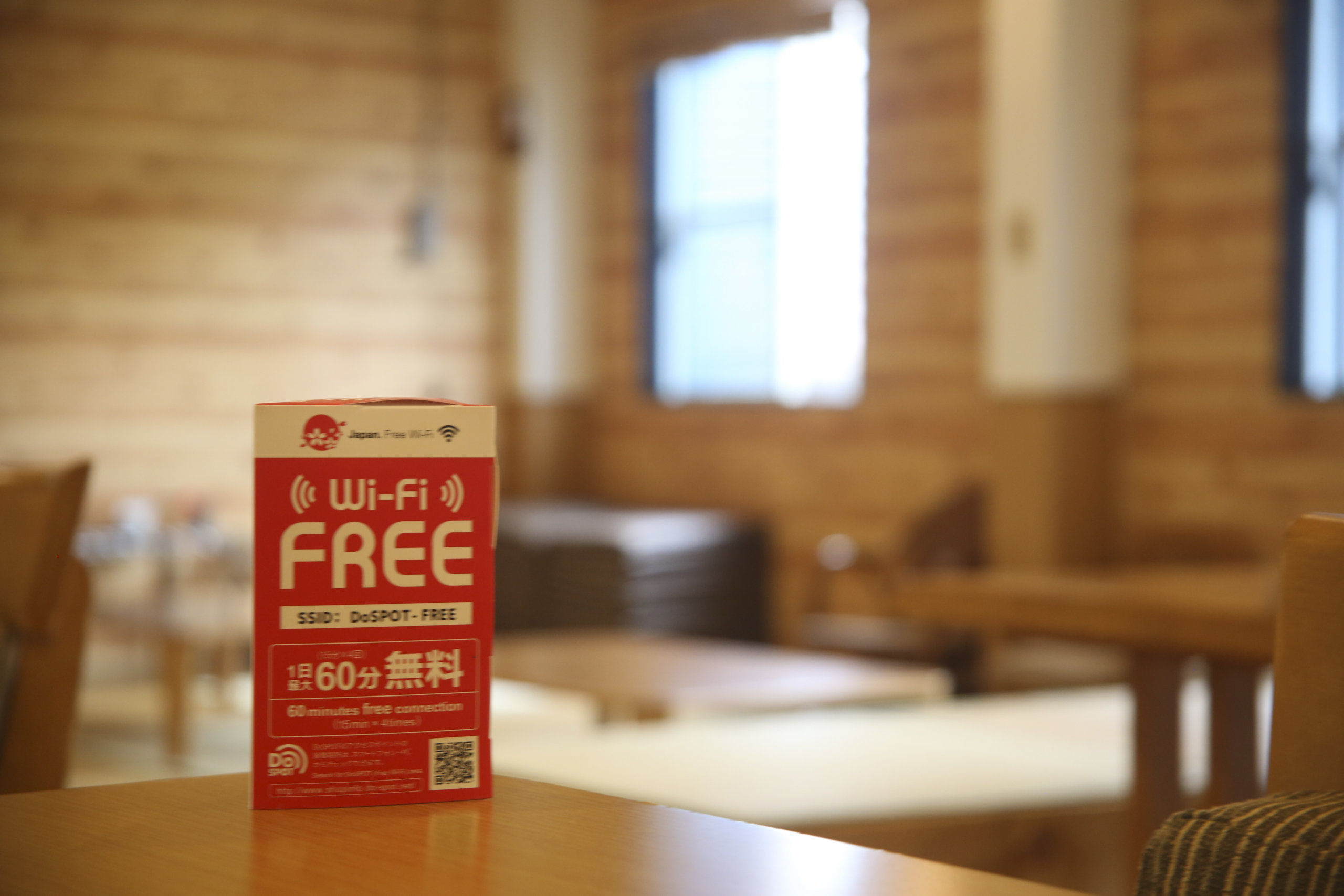 It's fully equipped with WIFI. Everywhere can have enjoy the internet.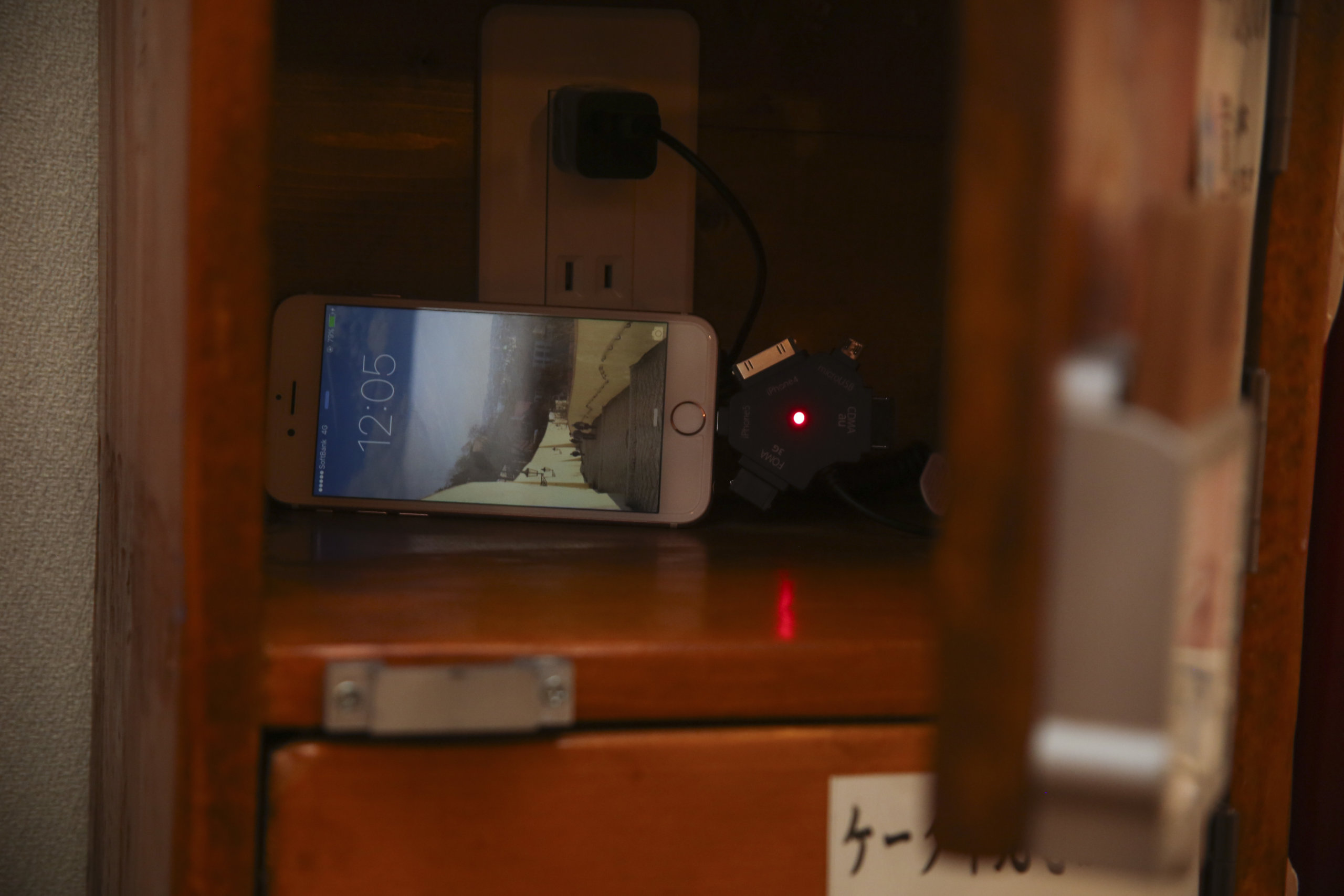 "Free mobile battery charger"
You can charge the smart phone in a nostalgic wooden box.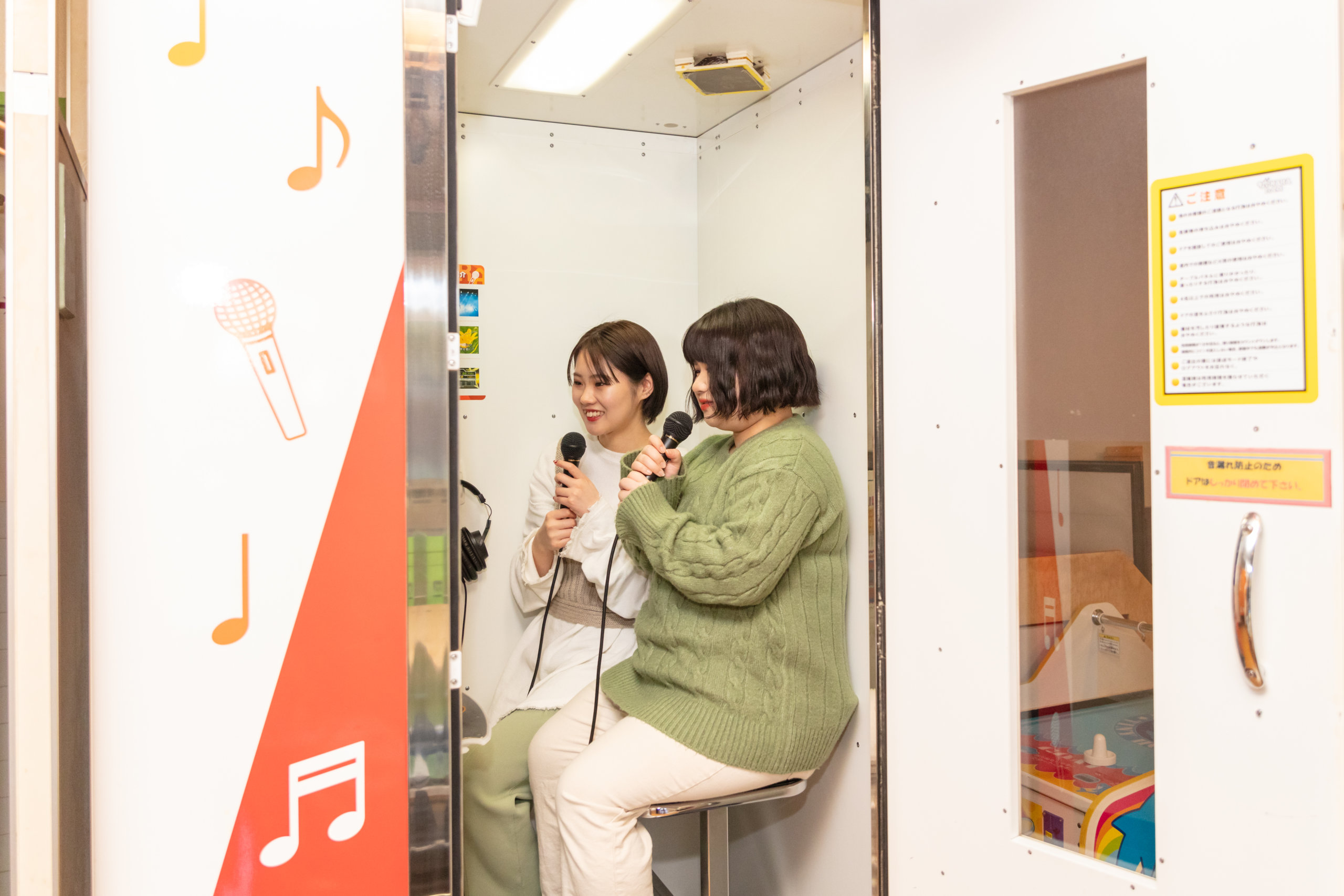 "Karaoke room"
This is exactly karaoke room! You can use it alone. Because it is an on-line karaoke, you can sing the newest song.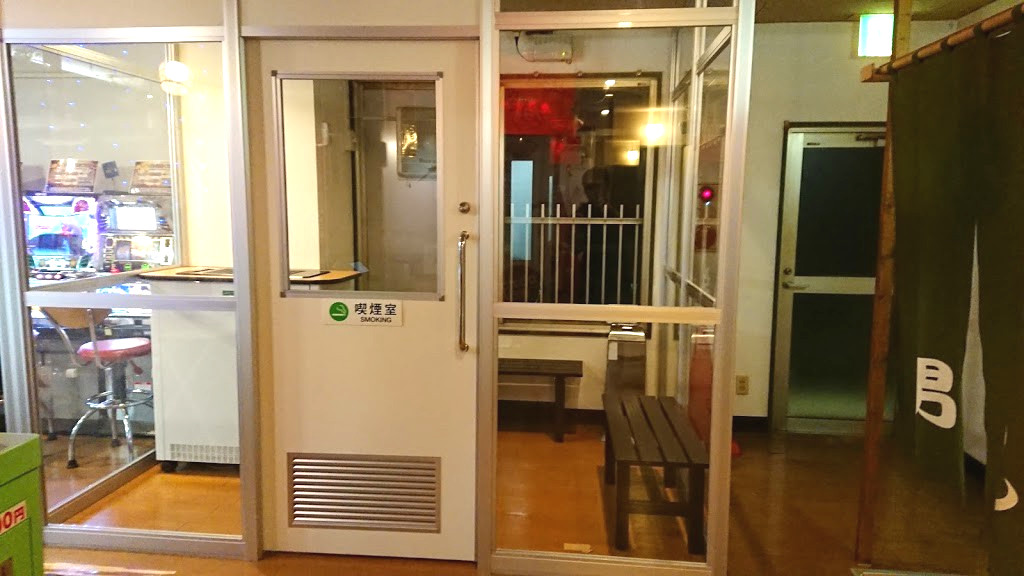 "Smoking Area"
You can smoke in this area.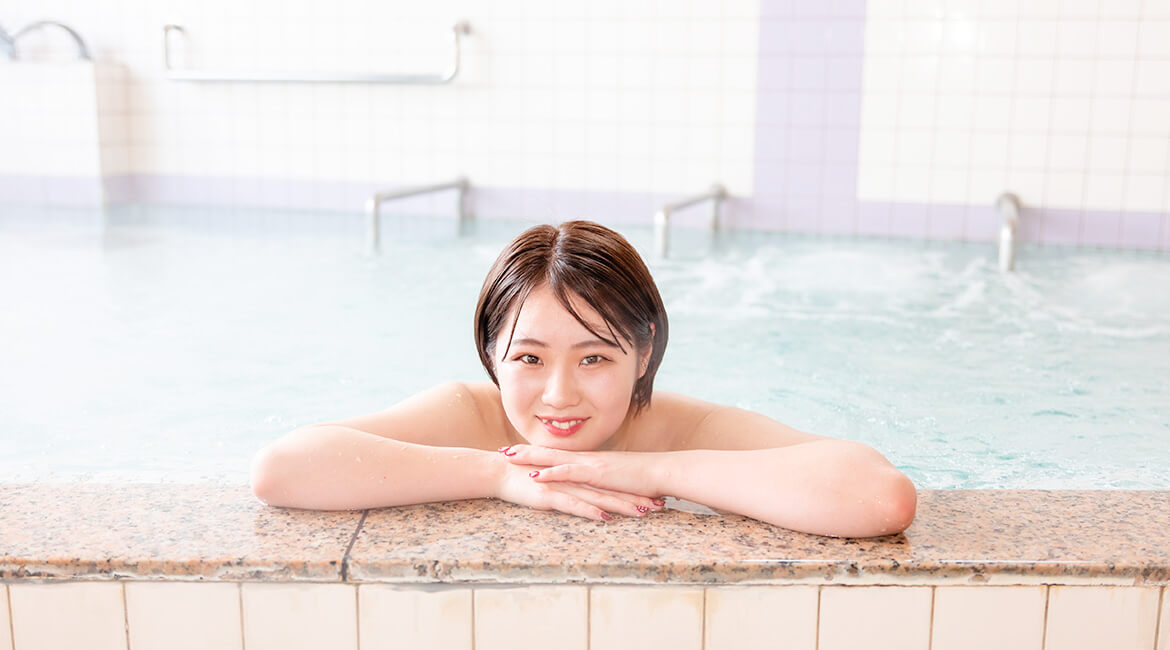 Let's explore Michinoo Onsen!
This English is probably not correct. Thank you for your understanding.